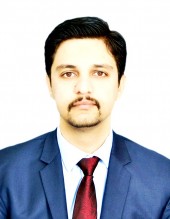 Jawad Arshad, Asst Mngr HR, Cavalier Group Isb
The "Certified Human Resource Professional certification (CHRP)" course truly benefited me in my job in terms of my personal professional growth and as well as for the betterment of my organization where I applied latest HR tools which I learnt during this certification. PIQC is helping HR professionals in true spirit and injecting motivational spur as well.
The most favorite line I heard  which changed my thinking pattern to manage human being within organization as HR person from one of my favorite facilitators Sir Sajid Asghar Rana is
" HR professionals should act like a MOTHER, the way mother take cares her kids and kids feel safe and confident to come and share their problems with their mother HR professionals should behave same".  
PIQC is contributing its sincere efforts for the development of humanity through training, reshaping and grooming.
Regards
Jawad Arshad
CHRP-Batch-27