PIQC Best Practices Forum
Attending the free 'Best Practices Forum' sessions organized by PIQC Institute of Quality, allows you to listen successful implementation of corporate practices that may motivate you or your managers to adopt or adapt such best practices for making your organization or management systems more effective, efficient or competitive, especially in difficult times.
Objectives
Sharing Best Practices is an important and easiest element of mutual learning by companies. A great business leader is someone who can motivate its team and follow business management best practices for success. In this way a company can get its employees to produce the greatest results with the least amount of effort using the resources available to them and easy to follow practical examples.
Mission
To make the members and participants interact with their peers on enterprise, Quality Management, HR and Environmental Health & Safety and is ideal for professionals who hold responsibilities in these disciplines.
Vision
The Forum envisions to promote best practices and a future in which pioneers or leaders are brought together to share the innovative ideas, Standards of Good Practice, and is accessible to all professionals
6th Best Practices Forum
The 6th Best Practices Forum has been postponed till further order due to CONVID-19 Epidemic scenario/ situation all over the world. And in our country. The fresh date will be intimated later.
The Best Practices Forum of PIQC is a FREE service for spreading Quality. And other best practices in the country. PIQC is a registered Professional Engineering Body of Pakistan Engineering Council (PEC). PEC Registered engineers will also get CPD point for attending this session. All those who will attend this session will also get a certificate of attendance.
For Free Registration : submit the Participant's Registration Form on this link:
Download Brochure
5th Best Practices Forum
The Guest Speaker Hassan Mehmood-EHS Manager; General Electric International , Lahore conducted session about EHS Management practices.

4th Best Practices Forum
The Guest Speaker Mr. Hassan Asif –Manufacturing Manager, L'Oreal Pakistan (Pvt) Ltd. Lahore conducted session about Supply Chain Management.

3rd Best Practices Forum
The Guest Speaker Mr. Amir Hussain – Production Manager, Tetra Pak Pakistan Limited, Lahore. Elaborated their practices about World-Class Manufacturing.
2nd Best Practices Forum
The Guest Speaker Mr. Saeed Akhtar – Technical Director of Rafhan Maize Products Co. Limited, Faisalabad elaborated their Continuous Improvement Program. Highlighting the implementation process of Lean Six Sigma in their company for the last 5 years. Where they save around US$3 Million per year through this program.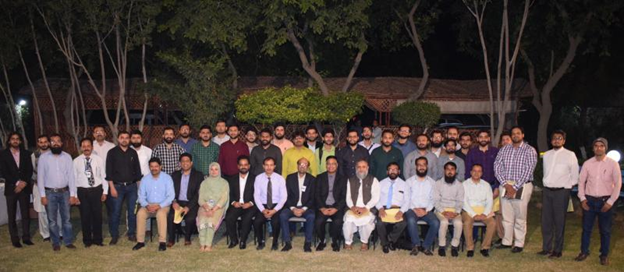 1st Best Practices Forum
The Guest Speaker, Mr. Abdul Razzaq Gohar, CEO – Infinity Engineering (Pvt.) Limited, Lahore who talked on how they implemented ISO 50001 (Energy Management System) in their company.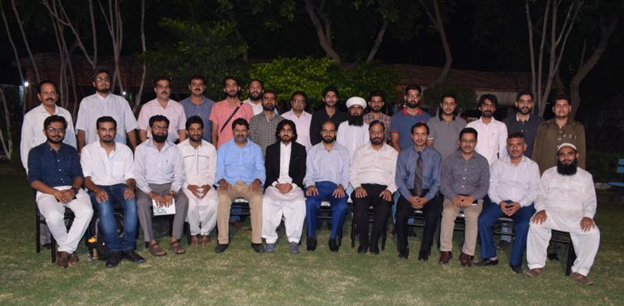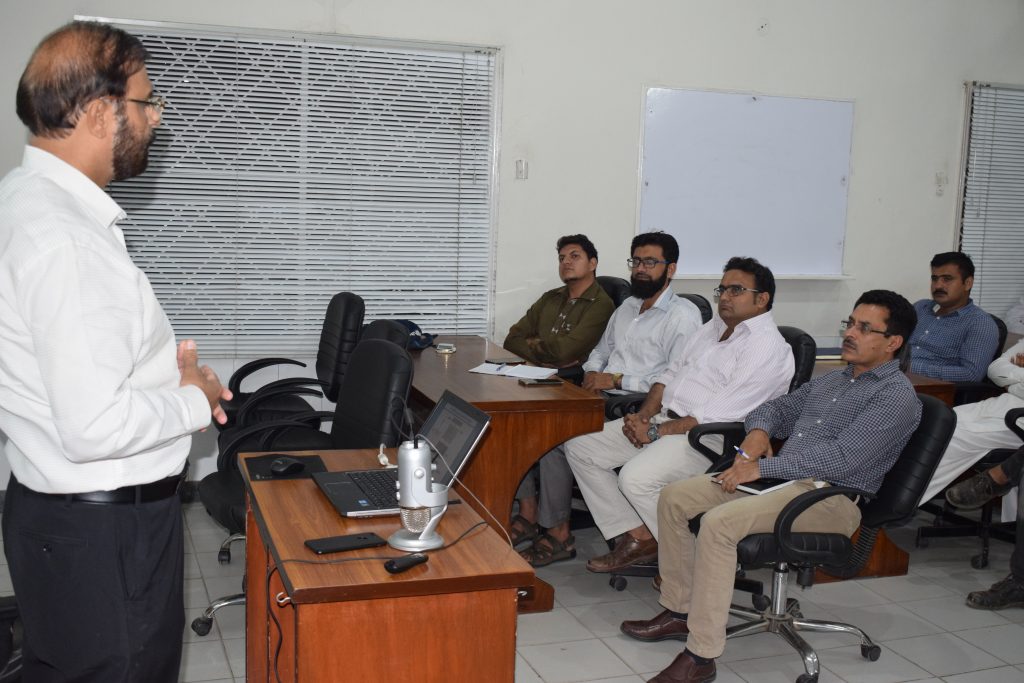 [/vc_row]